So I've had this on my list of things to do for about, well, forever, it feels like. And I'm just now getting around to it. And we only have about a week and a half left in the summer before we head back to Texas for a little visit to GiGi and Big Dad's. Basically, changing nap schedules have not only made it harder for me to plan these lessons, but also harder for me to fit them into our day. But I am still hopeful. We have a new situation starting in September (more about that soon) that I hope will encourage me to put more structure to my Tot School planning and implementation. Prayers for that are appreciated! But, until then, I've just been trying to enjoy time with my kids and give myself grace for things on my 'to-do" list that haven't been accomplished.
These plans being one of those things left unaccomplished…I would just skip this whole unit, but Fairley loves the beach way too much, so we've actually already started using some of the materials for the beach unit. Also, I really want to do a muffin tin meal that's beach-themed, so I figure we might as well do some other activities, too!
And now I will put down some super brief plans for how we'll continue to learn and play through beach activities!
Music: Baby Shark Song
Books: I just had my mom bring up all of my ocean-themed books from when I was in the classroom.
Sensory: Coral Reef Sensory Play: Fairley actually uses these manipulatives every night in the bathtub. My favorite is that she has named the diver "John the Baptin." She also likes to use them in blue aquarium rocks for another kind of sensory bin.
Colors/Math: Fishing for Colors: Fairley knows all of her colors, but she still loves this set. Maybe now we will fish for a color, and then sing the Frog Street Press color song (and read the book) that goes along with it.
Reading: Alphabet Fishing Activity (or some variation of it)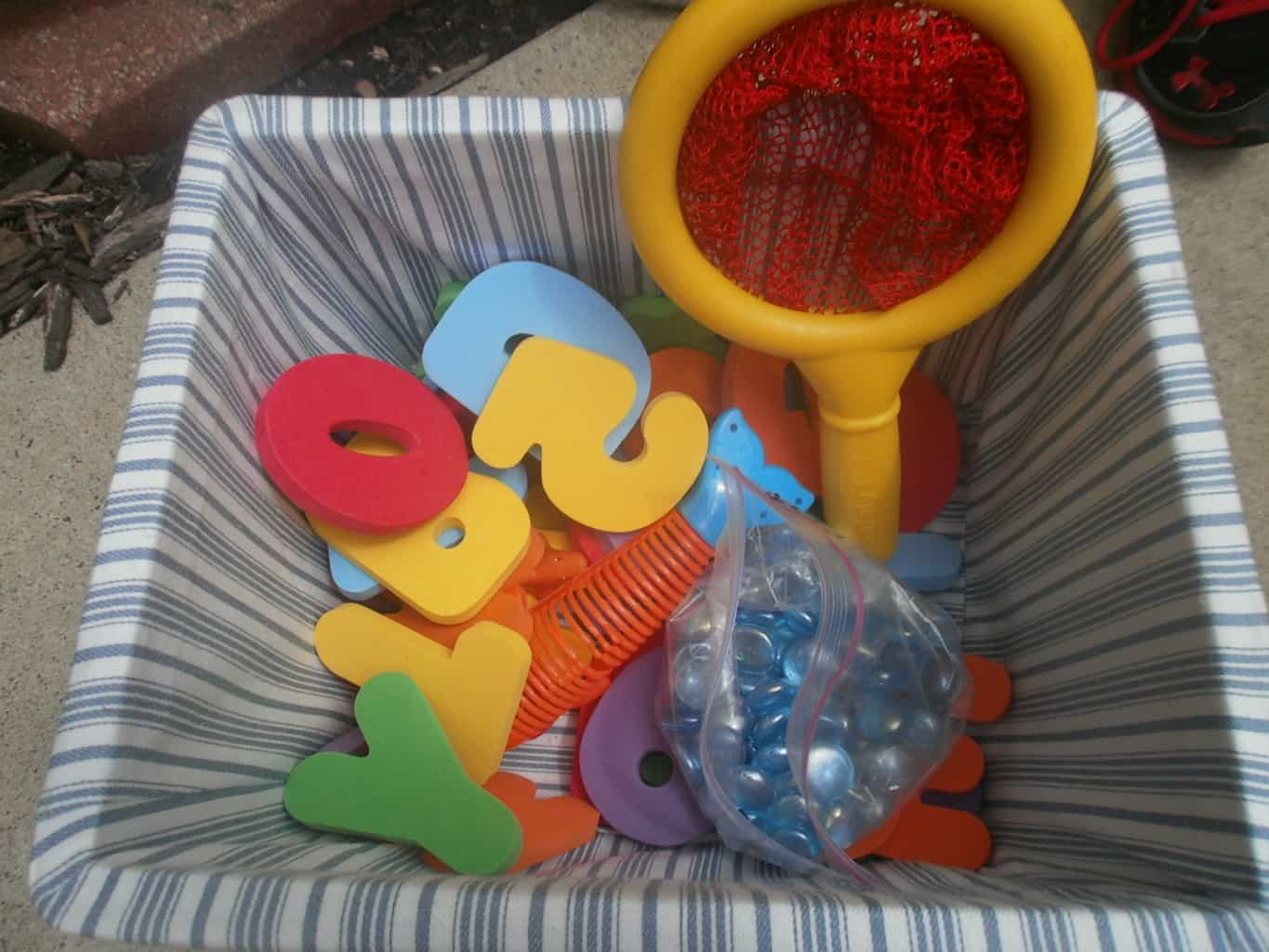 or Sea Shell Letter Match (or a variation of it)
Science: This website has SO many great ideas for ocean-themed science activities, but I definitely want to try the Fizzy Baking Soda Ocean Sensory Play and the Saltwater/Freshwater Float/Sink Activity.
Art: So I really just want to do every craft on this website, but alas, we don't have time. I do, however, think Fairley would love to make a hand print mermaid.
We also love these two activities:
Snack: Ocean Muffin Tin Meal
Here are a few ideas. (Click on the photo for link.)
A list from this website:
Shells and cheese
Sandy beach with an umbrella (made with yogurt and crushed Graham crackers)
Coconut water
An octopus hot dog on a bed of seaweed (ramen noodles dyed green)
Dolphin shaped chicken nuggets
Baby goldfish crackers